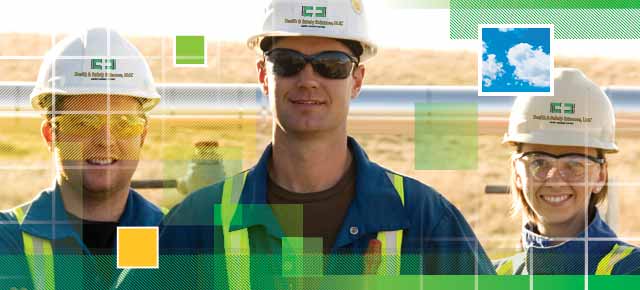 HEALTH AND SAFETY SERVICES
LEARN MORE ABOUT OUR
HEALTH AND SAFETY SERVICES
Health and Safety Sciences has an experienced workforce that is intimately familiar with a vast array of occupational health and safety principles, so you always have the support you need and can depend on our experience and knowledge.
Safety & training projects can be quoted at a fixed price. We often recommend to new clients that they consider placing HSS on retainer and pre-pay for a set monthly allocation of consulting/training hours.
Health and Safety Consulting and On-site Services
HSS can assist when your company's resources are taxed or it may be advantageous to have a third party offer objective advice on a project. Consulting services are private with all information being treated as confidential. We are experienced with the process of working through corporate attorneys to ensure attorney/client privileges are maintained. All reports are issued with recommendations and with the principal consultant's signature and professional stamp upon it.
Should your company encounter an occupational injury, it may be advantageous to your organization's attorney to contract a professional that specializes in OSHA regulations to help them develop an appropriate course of action based upon an analysis of the incident and the facts associated with the event. Having an expert in occupational health and safety on your side may mean the difference between a claim being unjustly issued or not.
HSS has the ability to provide on-site facility auditing for OSHA compliance and best practices observations.
Plant outages and turnarounds are very stressful on even the largest company's resources. HSS specializes in assisting with planning for health and safety resources and planning of permit-required confined space entries during facility outages and turnarounds.
HSS can provide confined-space safety teams & safety equipment, fire watches, fresh air watches and PRCSE attendants to assist with manpower needs during outages and turnarounds. HSS safety team members are highly trained in confined space and high-angle safety. HSS team members possess emergency medical response backgrounds and provide an extra measure of professional service for your safety stand-by needs.
HSS can provide basic industrial hygiene services for noise sampling, air quality sampling and ergonomics. HSS provides on-site H2S monitoring services for the oil & gas exploration industry. Should your location wish to have your air monitors maintained by a third party, HSS can provide monthly service/calibration of your facility's air monitors.
We can also provide inspections for mobile and overhead cranes, rigging equipment as well as inspections for entire industrial and marine facilities.
Health & Safety Training
OSHA 10 and 30 hour Training for Construction and General Industry
Competent Person Excavation
Competent Person Scaffold Daily Inspection and Erection
Respiratory Protection
General Industry Safety Meetings – Assorted Topics
Competent Person Fall Protection
H2S (4 hour Awareness Course)
Confined Space Attendant, Entrant & Supervisor
Competent Rigging and Signal person
Hazard Awareness
Auditing Facilities Effectively
Facility Evacuation Planning
Hazcom
Forktruck Operator
Blood Borne Pathogens
Industrial Hygiene


Health and Safety Sciences, LLC. offers the following courses accredited by the American Safety and Health Institute: